On November 11th, 2000 the Southern California Free Republic gang gathered at the Burro Canyon Shooting Park. We had 30 to 35 people show up for a very fine barbecue including our Free Republic website owner Jim Robinson. We were directed to a designated parking area with the help of Buckeroo and gc4nra. Mercuria and feinsweinsuksass were hanging around the picnic table. I should have spent more time shooting with the digital camera rather than picking off bowling pins with the Ruger .454 Casull. One lucky attendee even managed to shoot a hole in his own rear bumper near the picnic table...and well behind the range shooting line. The hole was "patched" with a Bush/Cheney sticker.
The fun with bowling pins was interrupted when the Covina SWAT team showed up to claim the pins they had left from the previous day. Apparently Covina has 125 officers due to train over the next month by shooting at bowling pins discarded by the alleys in Covina.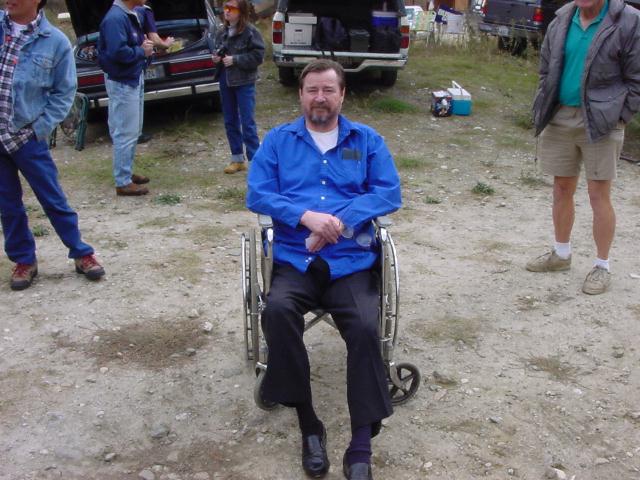 Our sponsor Jim Robinson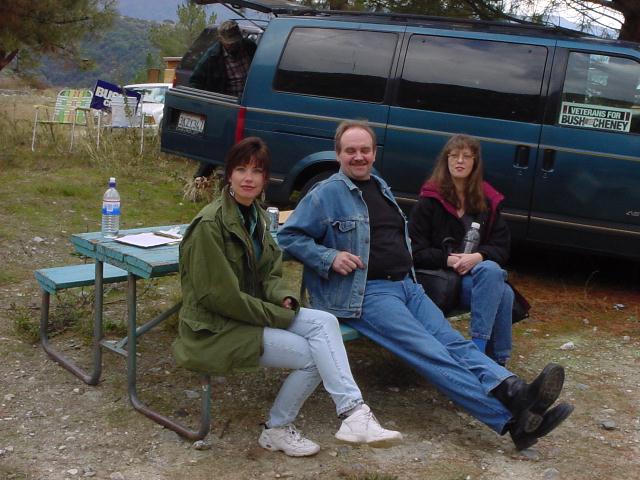 FR screen names? Please update!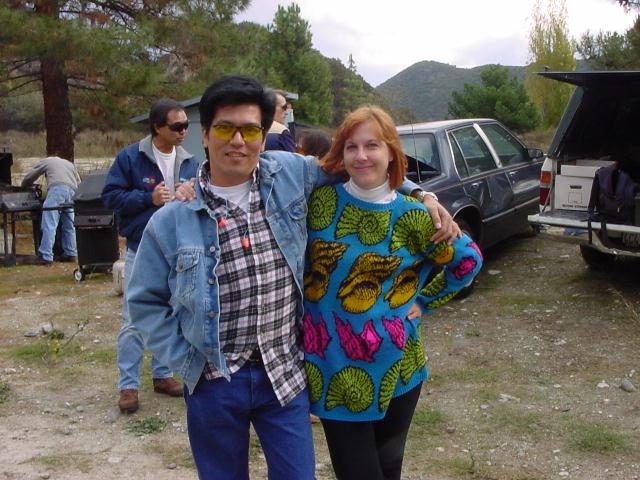 HangFire and Mercuria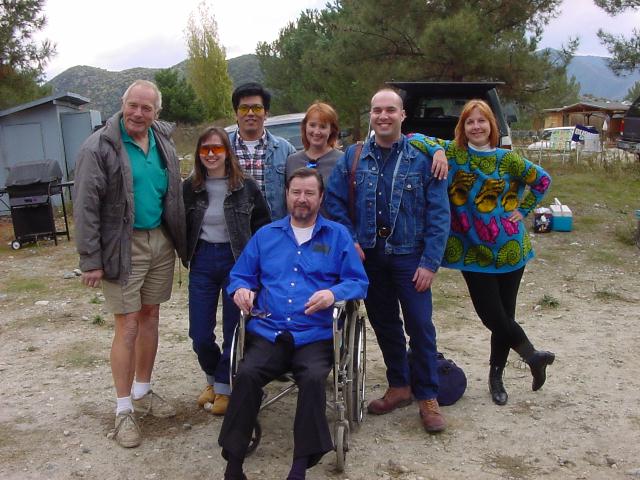 Group shot. JimRob in foreground. Mercuria far right. feinswinesuksass center.
Our range area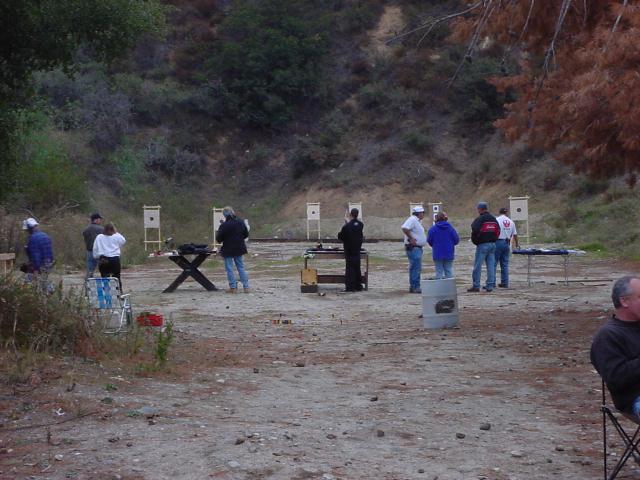 Another shot of the range area